Using Audience Segmentation in Internal Communication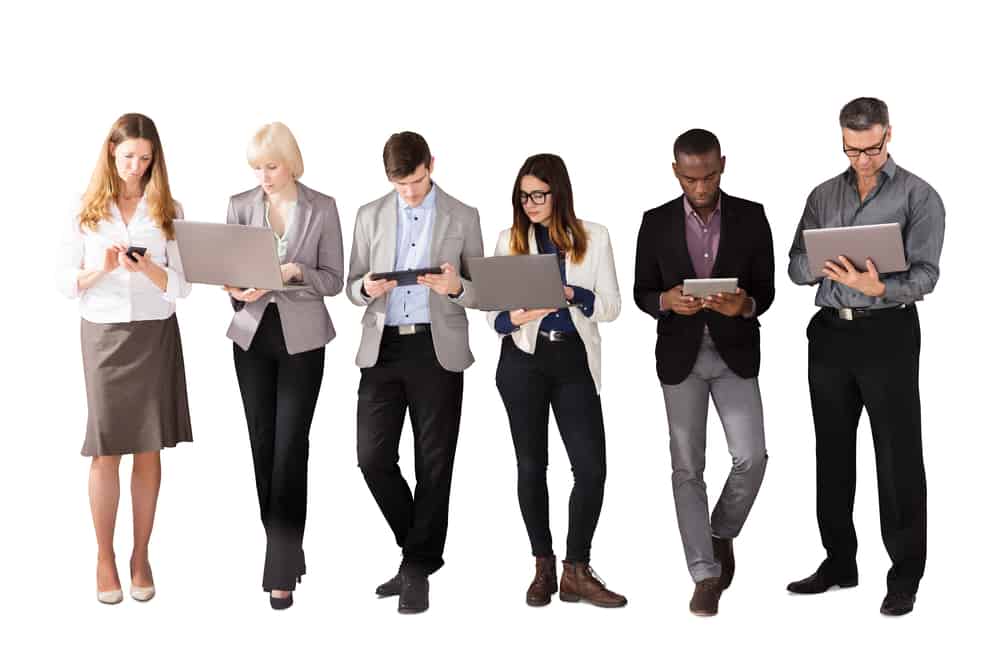 You may already use audience segmentation in your external communications with clients, but have you considered segmenting your internal communication? Audience segmentation refers to how you group the people you communicate with, whether it's by demographics, interests, or another measure. Audience segmentation is a helpful tool for targeting your communications to new and existing customers, but it's equally helpful for communicating internally.
When you're communicating internally—with your employees and colleagues—audience segmentation helps ensure that important information is getting to the people who need it. Audience segmentation also allows you to create more personalized communications so each of your employees feels valued. Essentially, using audience segmentation in internal communication enables you to craft messaging that is tailored to the specific job duties, concerns, and interests of the people you work with.
We'll explain why audience segmentation is vital for internal communication and provide examples of how you can effectively segment your internal audience so you can boost morale and keep your staff informed.
3 Reasons Why Audience Segmentation in Internal Communication is Important
Though all of your employees have one thing in common—the organization they work for—they may otherwise be very different from each other. While this is primarily an issue in large companies, even smaller businesses are unlikely to have an entirely homogeneous staff. This is why audience segmentation can help any size organization improve its internal communications.
1. Diversity Matters
Today's workforce is increasingly diverse with employees from different cultures, age groups, and economic backgrounds working together. These differences include individual preferences, comfort levels, and strengths with technology which can affect how your employees interpret and respond to internal communication. For example, a tech-savvy employee may love receiving SMS communications, but someone less comfortable with technology may prefer a phone call instead.
2. Quality Over Quantity
Another issue companies face with internal communication is information fatigue. If your employees are bombarded with too much information that's irrelevant to their jobs or interests, they may begin to tune out all of your communications. Your workers could develop mental exhaustion from being exposed to too much information. If you use audience segmentation, you can limit the number of emails and text messages you send to each employee, which means they're more likely to read and digest the information.
3. Build Trust
Audience segmentation allows you to target your internal communications to meet the needs of your staff and ensure all your employees understand your messaging. By taking into account the background, job duties, and technical knowledge of your audience, you can craft more effective communications and build and maintain trust with your staff.
Understanding why audience segmentation is important is only half the battle, though. To use it effectively, you must determine how to segment your internal users properly.
Different Types of Audience Segmentation for Internal Communication
To use audience segmentation most effectively, you need to consider how your messages are likely to be received by individual employees. Just grouping your staff based on department or job title may not be enough. Here are some examples of how you could segment your internal audience.
Organizational Hierarchy
One logical way to segment your audience is according to the hierarchical structure of your organization. Frontline staff, management, and executives may not all need to receive the same communications. Your frontline employees might resent receiving a lot of emails or text messages about initiatives aimed at the corporate office but would likely appreciate getting timely information about issues that affect their daily job duties. Executives tend to focus on the big picture and may not want to get bogged down with operational details in their communications.
Role
You can also segment your audience according to their occupational group. Some examples of occupational groups include:
Nurses

IT Staff

Paralegals

Administrative Assistants
These groups may not all work in the same department or geographical location, but they're likely to have similar educational backgrounds or technical knowledge. The types of communications that will be targeted at these groups include policy changes, training opportunities, and job openings.
Department or Project Based
Another way to segment your audience is by work teams. This isn't necessarily the same as grouping your employees by job level or occupational group. You could have a group for everyone in the accounting department or everyone working on the same project. The staff in these groups may have different job duties and educational backgrounds, and their technical knowledge may vary, so your communications targeted at these groups would need to take these differences into account.
Location
There are, of course, many other ways you can segment your internal audience depending on what type of messaging you need to distribute and the nuances of your organization. If you have multiple offices in different cities, for instance, you should segment your audience by geographical location so you can communicate about weather events and other local alerts or emergencies.
You should be creating, updating, and changing segmentation groups frequently as you hire new workers, add new projects or departments, and grow as a company. This is why finding a platform to help you manage your audience segmentation and deliver your communications can be key to the success of internal communications.
NorthText Makes Audience Segmentation Easy
With the NorthText SMS delivery platform, audience segmentation in internal communication couldn't be simpler. You can create as many groups as you want, easily import subscriber phone numbers, and edit groups to accommodate changing staff. The NorthText platform also supports text-to-join; this allows your employees to text keywords to your phone number to automatically opt-in to the contact groups that are relevant to their interests. NorthText even has an API so your developers can integrate our SMS delivery service with your company's existing CMS software.
Are you ready to let NorthText simplify your audience segmentation in internal communication needs? To learn more about our unlimited SMS plans contact us online or by phone or text at (312) 869-9070.