Example Marketing Text Messages for Takeaways and Restaurants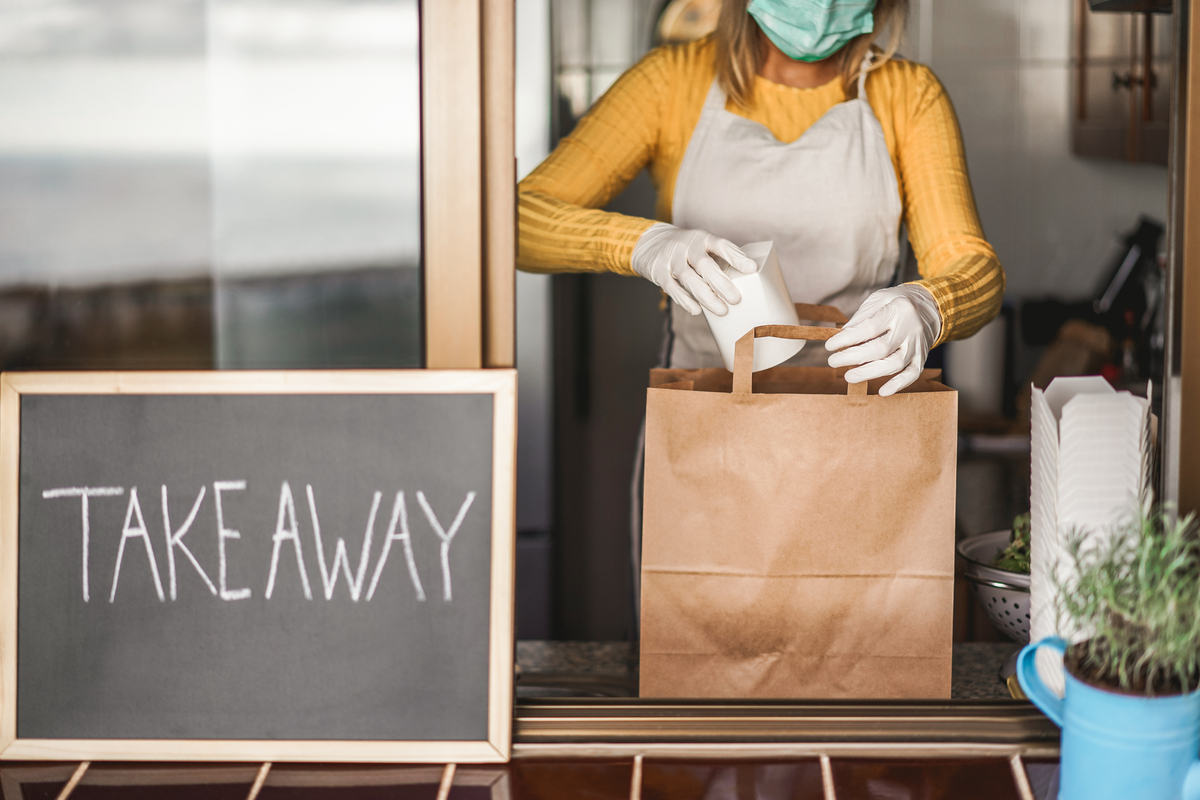 As Guy Fieri once put it, "Cooking is all about people. Food is maybe the only universal thing that really has the power to bring everyone together." Whether you're a restaurateur or running a takeaway service, you want your food to do just that—bring people together. The more, of course, the merrier.
But, with so much competition out there these days, even the most delicious dishes and swiftest service won't draw enough customers to last you a season if no one ever hears about your establishment. And in a mobile world, where as many as 96 percent of Americans own cell phones, one of the best ways to get the word out is through the use of text messaging.
Chances are you've written a text before, but maybe you don't know how mass texting works. Or, perhaps you're just not sure how to translate your brand personality and messaging into brief, character-limited messages. Whatever the case, don't worry—this guide will go over how to use text marketing for your business, as well as some example marketing text messages for takeaways and restaurants that you can feel free to use or adapt as you see fit.
How to Use Text Marketing in the Food Industry
If you already have some experience using SMS and MMS marketing and are familiar with the basics of how it works, feel free to skip straight to the next section. If, however, this is your first time tinkering with text marketing, or if you need a refresher, you'll likely want to know how it works before you worry about what to write.
The process is surprisingly simple:
Give your customers a keyword they can use to opt-in with.
It is illegal to send any marketing messages before a user has opted in, so be sure not to skip this step. Your keyword can be anything you like, but it should be short, simple, and relevant. For example, you might hang a sign in your sushi bar that reads something like, "Want 10% off your next order? Text SUSHIFORME to 11123 to sign up for our mobile VIP program." This is a common way to get new users to opt-in to your text marketing campaign.
Follow up with a "thank you."
Once a user opts-in, you should have an automatic response set up that will thank them for doing so—a little appreciation goes a long way. If you advertise an incentive for opting in, like the discount in the example above, be sure to include that here as well.
Text subscribers regularly (but not too regularly) with valuable offers and info.
This is the meat of your SMS marketing entree; when customers opt-in, they expect value in return for their support. We'll get into more specific examples below, but in general, your customers will be hoping to be the first to hear about things like limited-time deals, new menu items, seasonal specials, and more. Just don't go overboard—a few messages per month is enough for most subscribers.
That's all you'll need to do to run a text marketing campaign for your takeaway or restaurant—but of course, running a successful campaign is sometimes easier said than done.
Examples of Marketing Text Messages for Takeaways and Restaurants
In the world of text message marketing, it's not just what you say that matters but how you say it. Ideally, your messages should feel personal, but not invasive, and relevant. Subscribers should feel like they're part of an exclusive group privy to the best deals and "inside" information. This not only motivates new users to sign up but also keeps current subscribers from opting out due to boredom or a lack of perceived value.
What you say depends on your goal—that is, the results you hope to get from sending this or that message. For example, if you want to promote a new menu item, the what of your message should include what the item is, when it will be available (and for how long, if it's a limited-time offer), and some hint as to why customers should be excited to try it.
How you phrase your message depends on your desired effect—how you want your customers to feel, both about the text itself and your business in general. You might want to take a more serious tone if you own an elegant fine dining establishment, leaning more to full sentences with periods and a calmer presentation. A hip new takeaway catering largely to college-age students, on the other hand, might take a more informal approach, emojis and exclamation points optional.
Below is a list of example marketing text messages for takeaways and restaurants. They are organized by purpose and written in a straightforward, casual tone to help give you a clear template to start with—and they're all 160 characters or less. However, keep in mind that some innovative SMS marketing platforms allow up to 240 characters.
As you get more comfortable with text marketing, tweak the tone of your messages as necessary to better fit your business's unique brand image.
(Another tip to keep in mind: when including a link to your app or website, be sure to use a link shortener to keep your message short and sweet.)
Type
Purpose
Example Marketing Text Messages
Sales and Promotions
Promote a new item or service
Tired of ordering the same old apps? Check out our chef's latest creation—loaded baked sweet potatoes! Order now at [link].
Notify customers about a limited-time deal
Ready for the weekend? Kick it off the right way with 20% off all drinks—today only! Come hang out with us or place your order now at [link].
Promote a seasonal item
What better way to celebrate the holidays than with a mint chocolate chip or sugar cookie shake? Available now through January 1.
Offer subscribers an exclusive discount
Here's a little something special for our VIP mobile users—your next drink is on us! Order online now with promo code THANKSVMUCH
Notifications and Reminders
Confirm an order or booking
Thank you, James! Your order [confirmation code] has been confirmed for delivery at 7:00 PM. We hope you enjoy your dinner and hope to hear from you soon.
Update customer on delivery status
Good news, Sandra. Your takeaway is on its way! Expect your food to arrive at 12:15 PM.
Notify customer a pickup order is ready
Time to ring the dinner bell—your pickup order [confirmation number] is ready for collection. Enjoy!
Remind a customer about a reservation
Max, we're looking forward to seeing you at 6:30 PM tonight. (If you need to update or cancel your reservation, please call us at [phone number].)
Notify customer of an unexpected delay
We are operating at max capacity tonight and won't be able to fulfill your order for another 60 min. Is this OK? Text Y/N to confirm or cancel.
Event
Announce an upcoming event
Food fair is next weekend—we hope to see you there! Visit [link] to get your tickets now, before they run out.
Follow up after the event
Thank you again to everyone who came out for Trivia Tuesday last night! Share your pics and ideas for next time using [unique hashtag]
Personalized Messaging
Celebrate a customer's birthday
Happy birthday, Jacob! We got you a little something—enjoy a free dessert using the promo code HAPPYBDAY
Reach out to a customer who has been inactive
Hey Sarah, are you hungry? Our menu has changed since the last time we heard from you—check out what's new here: [link]
Reward a customer for a high level of activity
Gary, did you know you're our favorite?
Before you put these example marketing text messages for takeaways and restaurants to good use, you need a solid text marketing platform to build your campaign on. NorthText's solutions include both SMS and MMS support and a user-friendly platform—our proprietary tech can even resize overlarge images and videos for MMS automatically so you won't have to. Call or text us anytime at (312) 869-9070, or contact us online today to get started. We'll have you up and running in minutes.